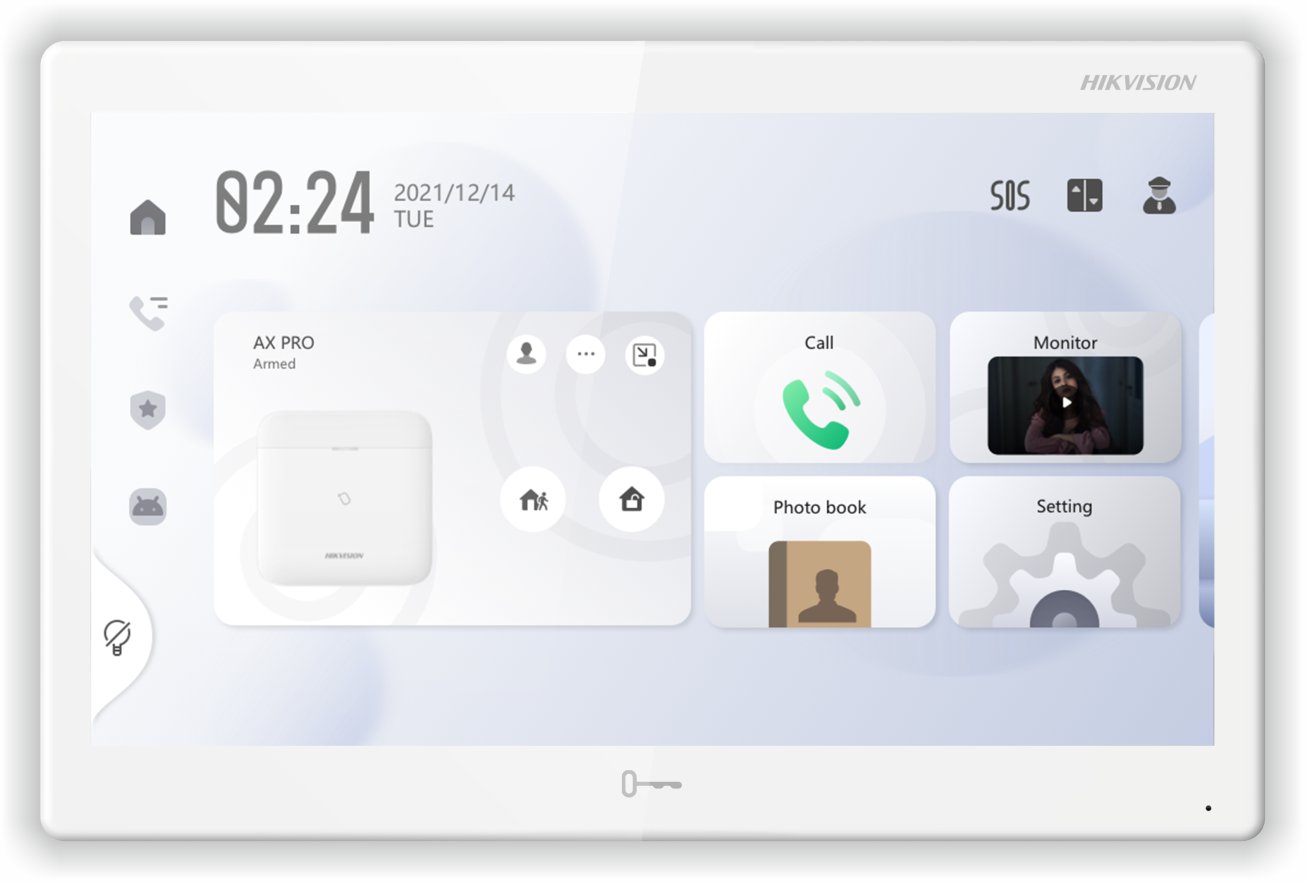 Hikvision India has unveiled its Ultra Series VDPs DS-KH9310-WTE1 and DS-KH9510-WTE1 in All-in-one indoor station Category. These All-in-one Indoor Station comes in 7 inch and 10 inch colorful touch screen with resolution 1024 × 600. It supports Android app installation. It works as an open platform for the third-party Smart Home Automation software integration. It facilitates Video Door Phone and live view on mobile phone all-day. It also has built-in Hik-Connect for all-in-one management.
Hikvision Video Door Phone Network Indoor Station is currently available in two models – DS-KH9310-WTE1 (7-inch colorful touch screen) and DS-KH9510-WTE1 (10 inch colorful touch screen). Their resolution is 1024 × 600.Both of these models has UI V2.0, which has user friendly design. It is available in plug and play mode. It has a standard PoE switch. The device receives video call and unlocks via the client software or the mobile client remotely. It supports link to Hikvision devices to build a management center.
With the intelligent indoor station as the management center, users now can enjoy simple control and flexible linkage among various Hikvision devices, including video intercom, access control, intrusion alarm, IP cameras, NVRs, and more.
Through the built-in Hik-Connect application, various Hikvision devices or sub-systems can be managed and monitored by the All-in-one Indoor Station. Video intercom, access control, intrusion alarm, IP cameras, NVRs and other Hikvision devices can be managed with a tap on the touchscreen, including unlocking doors, using the video intercom, video monitoring, arming or disarming an alarm system, and more. Users can also easily check the status of their devices, network, battery levels, and environmental temperature to better protect their home and office.
Further, with the indoor station, events from various products and sub-systems can be linked together by setting linkage rules through Hik-ProConnect, a cloud-based device management application for installers; they can be triggered by each other to implement event linkages. Installers can easily help users to create scenarios for various event types, time schedules, and triggered actions, according to their specific scenarios. For example, an alarm system can be linked with a CCTV system to create the video verification function.
The indoor station is usually fixed in place at an entrance gate or other convenient location, putting the system within easy reach. Users can complete daily operations conveniently with just a tap when entering or exiting. This video door phone indoor station works with Smart Phones and brings a lot of synergy. With the innovative Android based indoor station product, one can do many things while ensuring safety and security.
For more information, please visit us at www.hikvisionindia.com