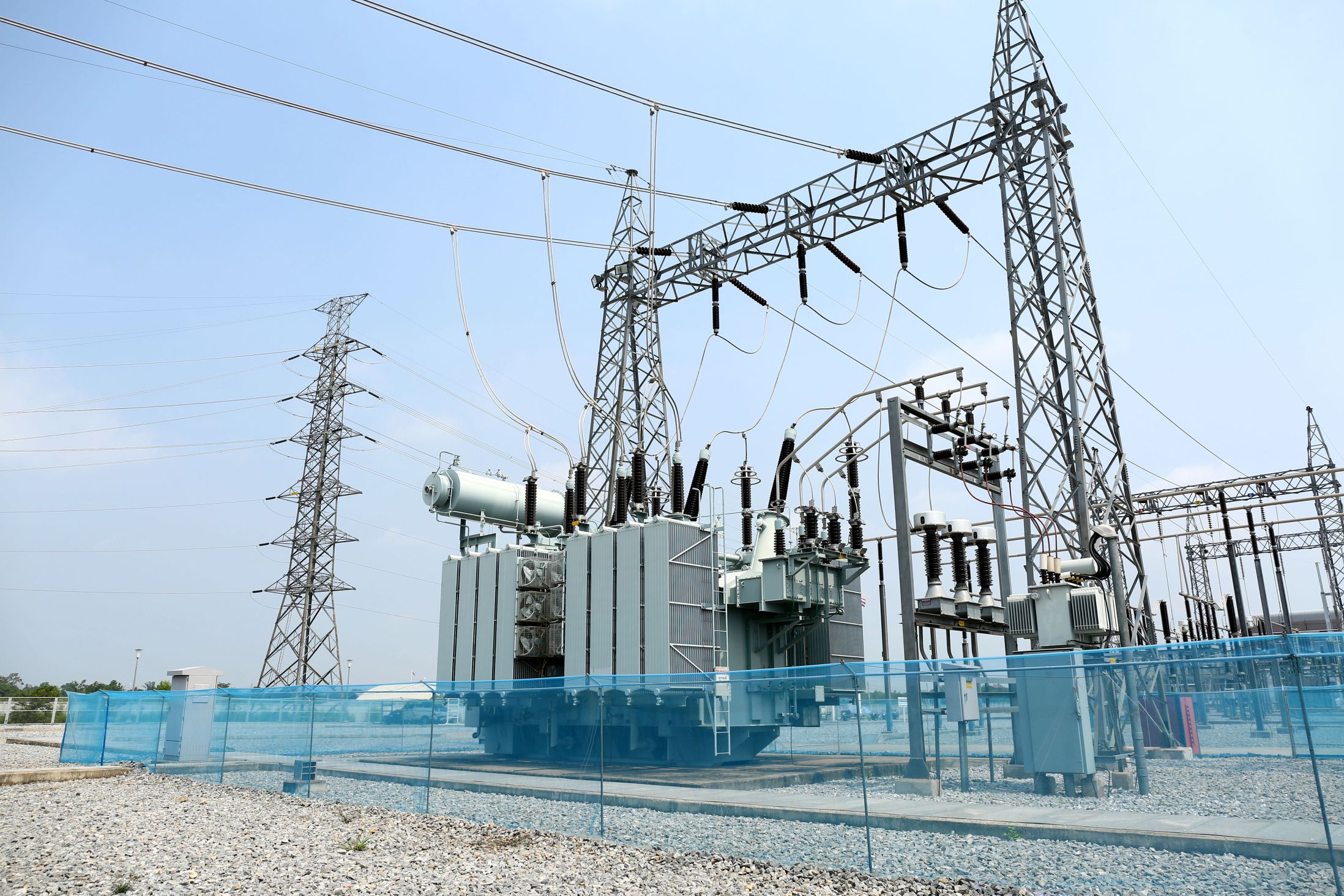 Electrical substations create a critical midpoint in power transmission and distribution systems, playing a key role in keeping power systems safe and reliable. Similar to other industries, the power industry is currently undergoing a massive digital transformation, and substation management is moving toward automation and intelligence.
How to maximize efficiency as well as maintain security for sites and staff are the paramount concerns for substations as update and upgrade their video security systems.
To address these concerns and to boost automation and intelligence in electrical substation management, Hikvision has created a portfolio of highly effective solutions. These solutions combine smart video technologies, including high-resolution cameras, thermal imaging capabilities, and AI to provide reliable security protections while enabling efficient operations and timely maintenance for substations. Take a closer look at how they work.
More automation for efficient operations and timely maintenance
Powered by AI analytics and cutting-edge products, Hikvision solutions can be deployed to monitor critical assets and equipment status at substation sites, keeping operations and maintenance running smoothly and efficiently.
Critical Asset Monitoring – A set of positioning, PTZ, and covert network cameras installed at energy substations deliver panoramic and detailed imaging of critical assets, such as transformers, isolating switches, and control panels, providing real-time status updates, and verifying if they are running correctly.
Accurate Equipment Temperature Measurement – Infrared thermography is a key technology for electrical equipment inspection. Hikvision's thermal cameras are expertly designed to detect whether equipment at substations is functioning normally and whether operating temperatures are within safe limits in real-time.
Intelligent Inspection – AI powered video imaging systems enable intelligent inspections, enhancing safety and efficiency in substations. This intelligent approach allows for online planning, real-time response, and remote checks, reducing time and labour costs while providing 'round-the-clock coverage,
Enhanced protection & personnel safety at worksites
Hikvision offers smart cameras, radar units, and other advanced tools for substation safety management. Real-time detections and quick alerts from the video security system enable fast incident response and serve to reduce risks and costs. These products also help protect the well-being of employees.
Perimeter Protection – Hikvision helps ensure all-around protection for substation perimeters and critical areas, 24/7, alerting staff to potential security breaches.
Smart Entrance & Exit Control – Access to workplace areas can be restricted to authorized employees or contractors by installing swing barriers with built-in access controllers or facial recognition terminals, minimizing loss and other hazards.
Personal Protective Equipment (PPE) Detection – Hikvision's remote PPE detection employs AI-powered video imaging to verify whether helmets and other protective gear are in use. This helps improve the safety of staff and increases compliance with industry regulations.
Crystal clear insights with centralized and visualized management
With the HikCentral management platform, Hikvision's solution features an all-inclusive dashboard for intuitive and visualized data presentation. The dashboard equips operations teams with a panoramic view and key analytics, displaying on-going site operations and real-time inspection status with detailed information and data indexing. This facilitates better decision-making and enhances operational efficiency.
For more information, please visit us at www.hikvisionindia.com